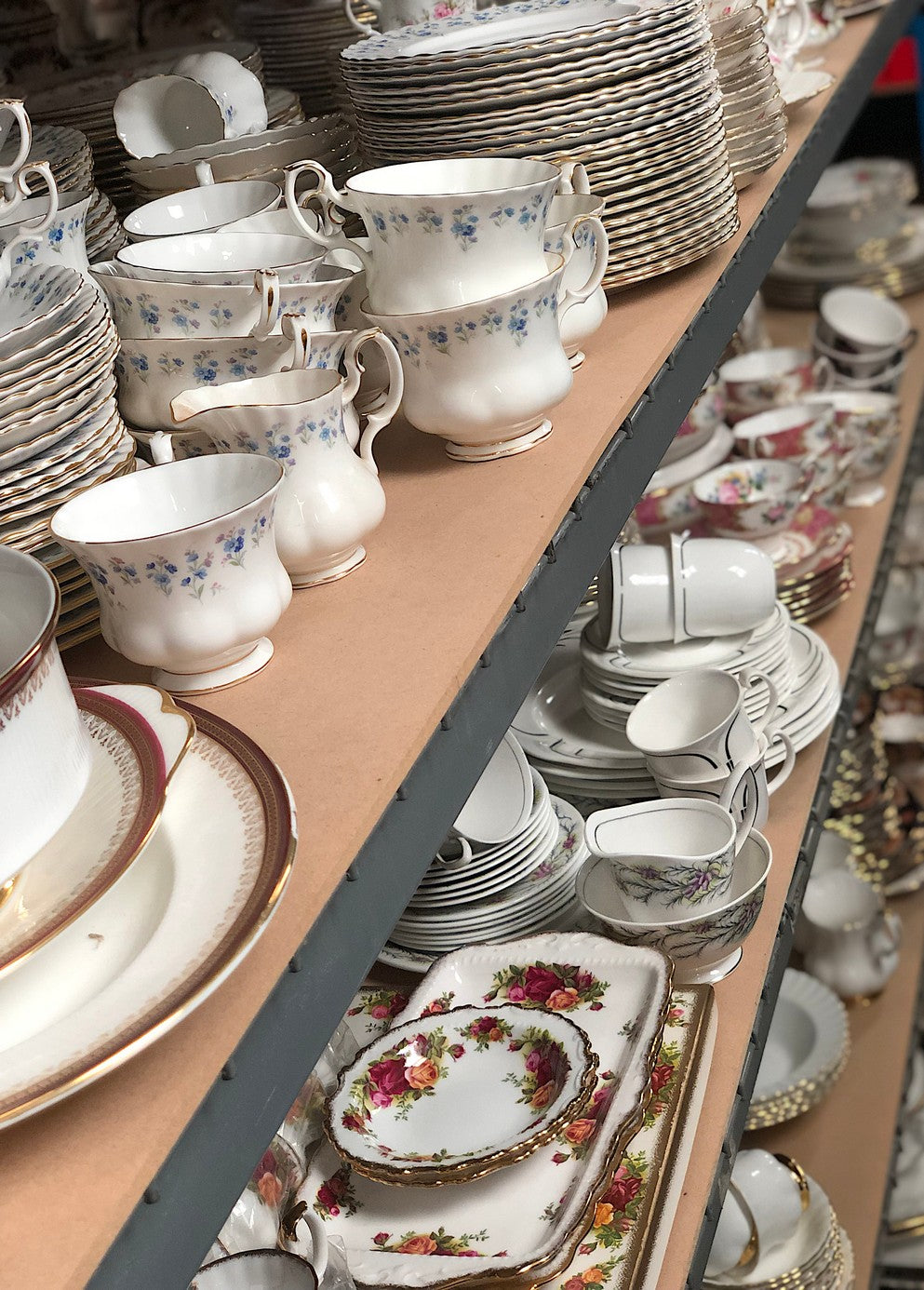 About Us
ReplacingPieces is based on the Herts/Essex border, and was launched mid 2018 after over 15 years experience in the China Searching & Replacement Industry. Understanding the importance of being able to replace current and often cherished tableware pieces, we decided to not only look for and stock dinnerware sets, but also cutlery, glass and crystal drinkware too
ReplacingPieces is dedicated to helping people preserve their cherished tableware sets and continue to enjoy the memories associated with them. With an extensive stock of over 200,000 pieces in our warehouse and daily incoming stock, it's clear that we are committed to providing a wide range of options for our customers.
Accidents can, and do happen, and it can be disheartening to break or lose a piece from a beloved set. Knowing that ReplacingPieces is here, you can find those hard-to-come-by replacements which is truly valuable. It's evident that we take pride in our work and enjoy the process of searching for and acquiring these special pieces for you, our customers.
By offering a variety of china, crystal, and cutlery items, we are able to serve people around the world, enabling them to maintain and continue using their tableware sets for many years to come. Whether it's a Sunday roast at Granny's or a nostalgic wedding gift, these sets hold sentimental value and memories that are worth preserving.
With our dedication and passion for what we do, ReplacingPieces is excited to share our love of vintage (& not so vintage) china, glassware and cutlery finds from some of the worlds most prestigious manufacturers
We also offer a free search service for any piece not currently in stock. Of course, due to the very nature of sourcing discontinued (& often hard to find) items, some pieces can be quite elusive, but do not worry! We will continue to search for the item you need for as long as it takes!
If there's anything specific you would like assistance with or any questions you have, feel free to let us know!